Close-up magician since his youngest age, Jay travels around the world
to amaze your weddings, birthdays, seminars and other events.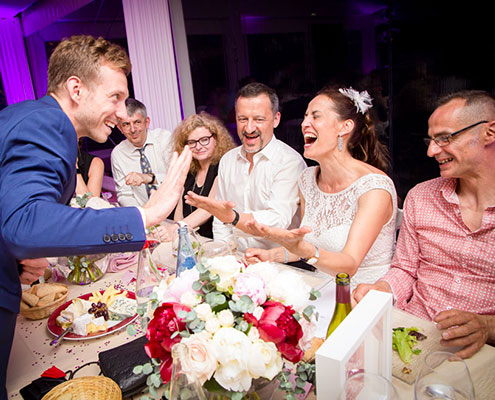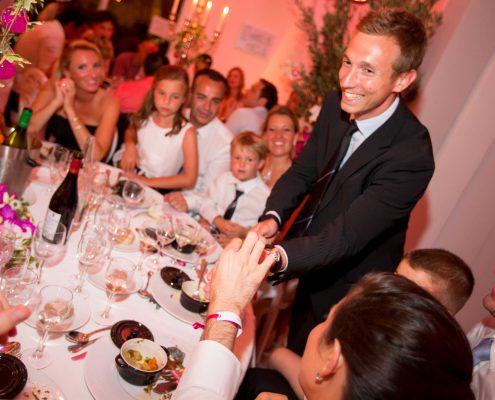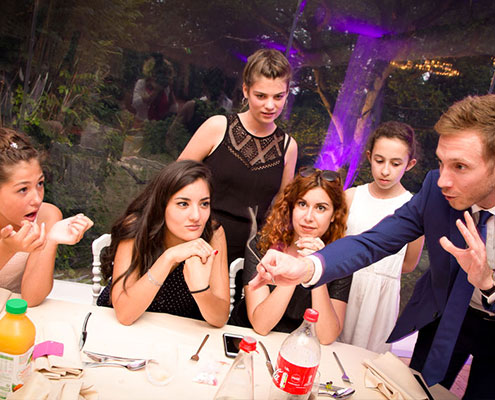 About Jay
Reputed in France and abroad for his close-up magician skills, Jay stands out among all audiences. French, English, children and adults! Jay makes you live an extraordinary experience of close-up magic. For a few hours, your audience will experience a magic moment which will remain unforgettable.
Spend a moment with close-up magician Jay, will guarantee you to spend a moment engraved forever on your memory. Jay appears regularly in Côte d'Azur (Monaco, Nice, Marseille, Nice, St Tropez), in Paris as well as abroad.
Where does Jay move? Can he come to you ?
The close-up magician Jay has no geographical boundaries, no limits to reach you and take you to his magic world. It is not uncommon to see him appear in cities such as Nice, St Tropez, Monaco or Marseille.
But not only! Paris has no secrets for him, nor even international trip …! The close-up magician Jay will entertain you wherever you are.
"Jay, encore merci pour votre prestation, vous avez rendu notre mariage encore plus magique que jamais. Tout le monde a été bluffé, d'ailleurs on parlait encore de vous le lendemain matin, et surtout du tour où vous faites apparaître la bouteille de vodka !!!"
"Jérémy, je tenais à vous remercier pour votre travail tout au long du repas, vos tours ainsi que votre personnalité ont ravi tous mes amis, qui souhaiteraient d'ailleurs vous revoir pour la prochaine soirée."
Want to know more about the latest events from Jay ?
Check out the latest events at which the close-up magician Jay had the pleasure of performing.